Any result achieved on behalf of one client in one matter does not necessarily indicate similar results can be obtained for other clients.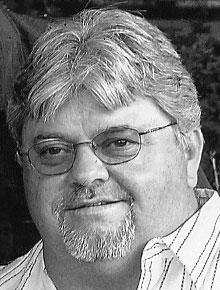 "I never thought I would ever get hurt on the job when my crew had the best safety record of the company I worked for. A boom that weighed 36000 lbs ended up collapsing on my head and folding me like an accordion and was a horrific sight, too many injuries to list. My life changed in one second. I was the only person to survive out of 5 crane accidents that year of 2003 when the new bridge over the Cooper River project was being built on Highway 17 from Charleston to Mount Pleasant. My life changed forever that day and my family needed an advocate to protect our best interests and that's where we found Mr Richard Hricik and his staff. Mr. Hricik protected my interests and gave us great advice - when we leaned on his shoulders he was there with no hesitation or reservations. Now after 12 years I still have questions and need his help with workers' compensation and his staff and Mr. Hricik still answers or fights for my rights on an excellent time frame. I consider Mr. Hricik not just as my attorney but as my friend and family. I would tell anyone whom asked me for advice for legal advocate that the only one I would call is Mr. Richard Hricik P.A. and I stand by my words, He is the best lawyer I ever had the pleasure to represent me and my family. If anyone ever had doubts just call me - Mr. Hricik has my permission to give my number to anyone who needs advice on this issue."
How were you injured?
Tell us your story and we'll evaluate your case for FREE!