Motorcycle Accident Wrongful Death Lawyer in Charleston, SC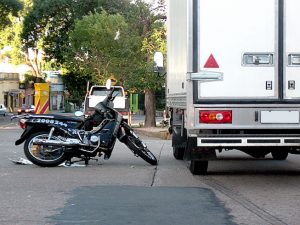 Motorcycles accidents account for 10% of traffic-related fatalities in South Carolina. One of the leading causes of South Carolina motorcycle accidents is the carelessness of other drivers. Drivers sometimes fail to look for motorcycles when changing lanes or turning and fail to share the road with them. All too often, insurance companies try to deny all liability or underpay for accidents resulting in the death of motorcyclists. The Law Offices of Richard A. Hricik advocates on behalf of families whose loved ones have been killed by the carelessness of others to ensure that insurance companies to honor their commitments.
Motorcyclists Disproportionately Bear the Burden of Other Drivers' Negligence
When another motorist on the road drives negligently, motorcyclists … In an accident involving multiple vehicles, motorcyclists are much more likely to be fatally injured than are automobile occupants. In these cases, a wrongful death suit can help hold negligent car or truck drivers responsible for the suffering they have caused through their carelessness. In South Carolina Spouses children and even parents may have a right to file a wrongful death lawsuit against the negligent person responsible for their loved one's motorcycle accident fatality.
Wrongful Death Lawsuits in Charleston, SC
In addition to pain and suffering caused by the loss of a husband or father in a automobile accident, the families of motorcyclists killed in crashes often face financial uncertainty due to loss of income as well as significant costs related to medical treatment and other expenses.
In South Carolina, a wrongful death claim is brought by the executor or administrator of a deceased person's estate on behalf of their the surviving spouse and children of the deceased person or the surviving parents of the deceased person, if there is no spouse or child.
If your loved …
have been involved in a motorcycle accident in South Carolina, you need experienced legal representation to ensure that you receive a fair settlement that compensates you for all costs that you have incurred and will incur in the future. The Law Offices of Richard A. Hricik has experience negotiating with and litigating against insurance companies on behalf of injured motorcyclists.
Resources Related to motorcycle accidents in South Carolina
Other Information on Motorcycle Accidents:
Broad Side Motorcycle Accident
Failure to Yield to Motorcycles
Hit and Run
Lane Changing Accidents
Left Turn Collision
Rear End Motorcycle Crashes
Motorcycle Defects
South Carolina Motorcycle Helmet Laws
Wrongful Death in Motorcycle Accidents